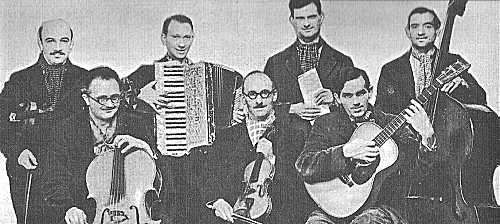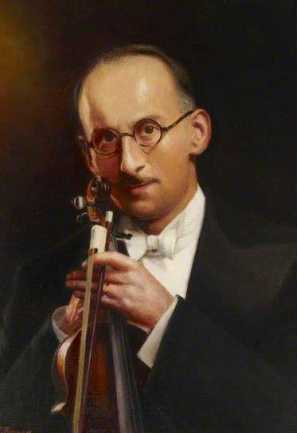 Born in Port Talbot in 1892 Lionel Falkman gave his first broadcast on 14th April 1923 from Cardiff, where he was Musical Director of the Capitol Cinema. His was the first cinema orchestra to broadcast. Like many musicians of his generation, he had gained his early experience playing for silent films, having received his education at the Royal College of Music, becoming an accomplished violinist. Even at the age of 12 he was leading a music hall orchestra in Abertillery, confident that as long as he stayed there he wouldn't be sent to follow his father and work in the mines. At 16 he was playing the fiddle in the Covent Garden Orchestra under Hans Richter, was first violin in the New Symphony Orchestra under Sir Landon Ronald and first violin in the Royal Philharmonic Society Orchestra. Over the next few years, he tried his hand at various types of music and formed the Newport (Mon) College of Music, at the same time working as Director of Music at the Lyceum Theatre, Newport. He later gave up the college and formed his own orchestra at a cinema in Reading, moving in the early twenties, to the Capitol Cinema in Cardiff, where he was destined to spend the next ten years.
In the early thirties, Lionel became conductor of the Paramount Theatre Orchestra in Manchester and, from 1932 for around four years, broadcast every Friday afternoon at 2.00 p.m. on the London Regional Service. His leader was the well-known Reginald Stead and his percussionist was Thomas Kaye.
It was in the mid-thirties that Lionel formed the combination for which he is best remembered by radio listeners — Falkman and his Apache Band. Initially a septet, this orchestra soon grew to 12 players. They played in an authentic Parisian style and, not surprisingly, French music dominated their repertoire. When playing programmes requiring a wider range of light music, however, they would include pieces such as 'Down South' (Myddleton), 'Belle of the Ball' (Anderson), and selections from shows and films such as 'Belle of New York' and 'Easter Parade.'
During the late thirties, in addition to broadcasting, Falkman and his Apache Band were to be found playing at the Lyons' Corner House, Oxford Street, London (The Brasserie).
On 16th October 1940, the Apache Band made the first of their 142 appearances in 'Music While You Work', when it was their practice to link the items with a few bars of their signature tune, which, appropriately was The Apache Dance by Offenbach, played on the celeste.
In later years the Apache Band was led by Sidney Bowman and included such famous names as Bernard Monshin and Jacques Vallez, all MWYW bandleaders. Jacques Vallez was a Professor of Music and an accomplished cellist. He was regularly featured as soloist with the orchestra — but on the musical saw an 'instrument' with which he often performed on television in the fifties.
By way of a second string to his bow, Lionel Falkman formed another orchestra for broadcasting in the fifties. This was called The Troubadours and consisted of 16 musicians playing a wide range of British and Continental light music. Although often used in late-night programmes it frequently appeared in 'Morning Music' as well as 'Music While You Work.'
The last few years of Falkman's broadcasting career were marred by illness. It was during this time that Sidney Bowman stepped in to conduct when necessary. Falkman, however, always managed to bounce back. At the close of 'Music While You Work' on Saturday 13th April 1963 the announcer said 'Tomorrow, Lionel Falkman celebrates the fortieth anniversary of his first broadcast on April 14th 1923'. It was fortunate that this announcement was made because it turned out to be Falkman's last programme. He died a few weeks later.


Listen to Music While You Work
played by Falkman and his Apache Band
BBC Light Programme on 12th. January 1961 at 3.45pm
MUSIC WHILE YOU WORK
played by Falkman and his Apache Band
on 12th January 1961
(Partial Programme)
The Happy Wanderer
J'Attendrai
Vieni,Vieni
Torero
Golden Earrings
Primero
Lazy Pete
Vienna Dash
Selection: Can-Can
Que Sera Sera
Gay Paree
Can-Can (Orpheus in the underworld)
Calling All Workers (Sig)
Moller
Olivieri
Vincent Scotto
Carasone
Victor Young
Malando
Werner-Kersten
Johann Strauss
Cole Porter
Livingstone
Offenbach
Offenbach
Eric Coates
---


Listen to Falkman and his Apache Band
playing 'Belle of the Ball' by Leroy Anderson
(60 second clip)
---
7.15 a.m. on 19th. December 1950
Falkman and his Apache Band
Forward Amigos
The Girl in the Taxi
Je tire ma reverence
Mademoiselle Hortensia
Toda la Vida
Offenbachiana
Macapa
In chambre separee
Let's dance the Hora
Midnight in Paris
La Petite Valse
Pana
Gilbert
Bastia
Louiguy
Blanco
arr.Herman Finck
Cecil Norman
Heuberger
arr. Ronald Hanmer
Conrad
Joe Heyne
---
MUSIC WHILE YOU WORK at 10.31 a.m. on 29th December 1962
played by Falkman and his Apache Band
Calling All Workers (Sig)
Can Can Polka
Tyrolean Holiday
Moonlight over Tahiti
Haifa Festival
Love's Last Word is Spoken
Chez Maxim
The Maigret Theme
The Sound of Music
Under the Bridges of Paris
Gay Paree
Finale from the Overture to
Orpheus in the Underworld
Calling All Workers (Sig)
Eric Coates
Louis Mordish
Gerald Gentry
Leslie Bridgmont
Isra
Bixio
Franz Lehar
Ron Grainer
Richard Rodgers
Vincent Scotto
Offenbach
Offenbach

Eric Coates
---