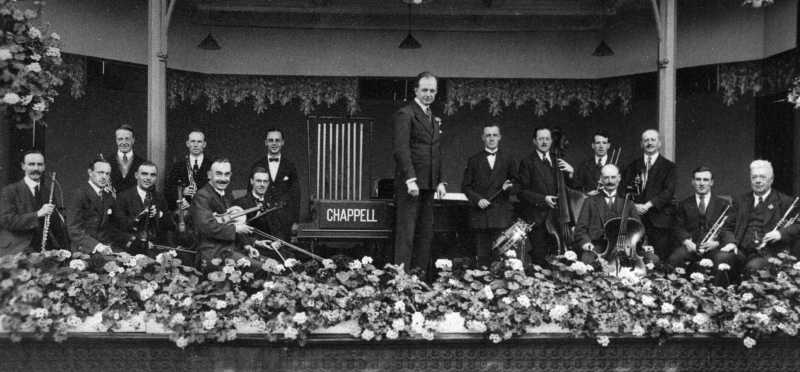 Jan Hurst, pianist, conductor and composer is believed to have been born around 1890 - he was reluctant to discuss his age, particularly in later years. He was born into a musical family at Radcliffe, near Manchester and was encouraged into musical activity by his father who was his first piano tutor. As he progressed, he studied at the Northern College of Music in Manchester under Frederick Dawson and Egon Petri. After graduating, he toured as a solo pianist, not only in this country but also in America. For a while, he was accompanist to the famous singer Clara Butt. As a young musician before the 1914-18 war, he played as an orchestral pianist and accompanist in orchestras at Eastbourne and Scarborough.
When the war came, he enlisted into the Royal Army Service Corps; his talents were soon recognised and he was placed in charge of musical entertainments. In this post, he had at his disposal a large service orchestra and choir. After he was demobilised in 1919 he soon secured the appointment of conductor of the Blackpool, Victoria Pier Orchestra and for eight successful Summer seasons (1919-1926) his orchestra was a popular feature. For the Summer seasons of 1926-28, Jan Hurst was in charge of the orchestra at Bridlington's Floral Pavilion. For the Winter seasons between 1920-29 he was musical director at Bath's historic Pump Room. When he first went to Bath, the orchestra was little more than a quintet, but under his able direction it was soon expanded to an efficient 15 piece light orchestra, which soon came to the notice of the BBC. Indeed, it was from Bath that Jan Hurst gave his first broadcast with this orchestra.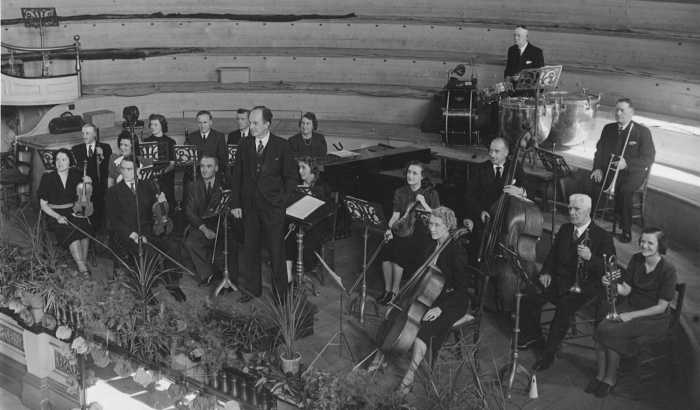 Jan Hurst and his Orchestra - Huddersfield Town Hall 1942
(Picture courtesy of Martin Perkins)
In 1929 he secured the all year round post of Musical Director to the Brighton Corporation and as such, he was in charge of their Municipal Orchestra. It is, of course, from this period that his most famous composition 'Brighton Sea Step' emerged - a work still performed in the 21st century. He remained at Brighton until April 1934, when a change of policy by the Corporation resulted in the disbandment of the orchestra and Jan Hurst's appointment terminated.
In the 1934 Summer season he was back as M.D. of the Bridlington Floral Pavilion. For the 1935 season he directed the Municipal orchestra at Lowestoft's South Pier and from 1936 until the outbreak of the Second World War he returned, with great distinction to Blackpool's South Pier which had formerly been known as the Victoria Pier. During the war years Jan Hurst toured extensively with his 20 piece light orchestra plus guest artists, giving concerts in many locations , including the spa towns of Leamington and Malvern.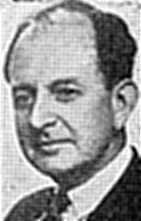 The Jan Hurst orchestra had a long association with the BBC, appearing in such programmes as 'Music While You Work', 'Morning Music', 'Footlight Favourites' and others. His broadcasts were always very well received by listeners and drew an appreciative response. The BBC's own high opinion of the orchestra is apparent from producer reports containing such comments as "an efficient and well-rehearsed orchestra, personnel reliable, well in tune, well together and good balance" and "a very capable and efficient light orchestra of the 'straight' theatre type and of comparable standard to Harry Davidson's combination in 'Those Were the Days'. Hurst's orchestra is very suitable for playing robust light music".
After the Second World War, Jan Hurst did two Summer seasons with a 20 piece orchestra, led by Anthony English at Scarborough's famous Spa. This was in 1951 and 1952. He had appeared as a very young orchestral pianist before the First World War at the beginning of his career. His broadcasts continued until the mid-fifties when he quietly retired. He spent his last years living in retirement at Weston-Super-Mare where he died in 1967.
Jan Hurst was one of the last of the great resort conductors and is remembered by many with affection and gratitude as being one of the major figures of light music.
(This profile is an adaptation by Brian Reynolds of an original article by the late Michael J.Lee)
---
MUSIC WHILE YOU WORK at 10.30 a.m. on 6th May 1952
played by Jan Hurst and his Orchestra
Calling All Workers (sig)
March: Youth of Britain (from 'The Three Elizabeths' Suite)
The Last Dance of Summer (from 'My Lady Dragonfly' Suite)
Harry Woods' Hits:
. Dancing with my shadow
. What a little moonlight can do
. The Whistling Waltz
. My hat's on the side of my head
. We'll all go riding on a rainbow
Serenata
Barcelona
Gavavant
South Pacific Selection
Calling All Workers (sig)
Eric Coates
Eric Coates
Herman Finck
Woods arr. Terry





Moszkowski
Tolchard Evans arr. Hanmer
Frederic Curzon
Richard Rodgers
Eric Coates
---