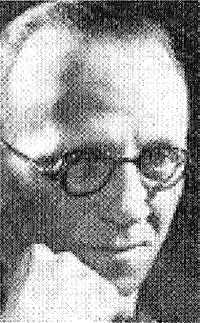 Harry Fryer and his Orchestra is a combination whose broadcasts are probably only remembered by a few, although their records, many of which have been re-released on CD in recent years, are a testimony to their excellence. Harry Fryer was born in 1896 and started his musical career by playing the piano in a cinema in Sunderland. In 1923, he joined the Gaumont British Picture Corporation, for which he worked for over 12 years, ending up as Musical Director for the Tivoli Music Hall in London's Strand. Here he adopted the signature tune 'I'll See You Again' from Noel Coward's 'Bitter Sweet', for which he was the conductor during its London run.
Harry Fryer later succeeded Louis Levy at the Shepherds Bush Pavilion, from where he gave over 200 broadcasts. After touring various Paramount theatres for three years, he took his orchestra to the Chiswick Empire in the late thirties. He later broadcast frequently from the Tudor Restaurant, Kingston-on-Thames.
Harry Fryer and his Orchestra made a number of records on the Decca Music While You Work label, and these complement Harry's 142 appearances on the series. It is probably true to say that the Harry Fryer Orchestra was on the air more than most during the war. They had a fortnightly placing in 'Music While You Work' as well as appearing regularly at other times. By 1946, they were also heard every week in 'Morning Music', so Harry's death, at the early age of 50 on 24th November 1946, must have come as quite a shock to the BBC.
The orchestra carried on for some years under the able direction of Fred Alexander, however, re-titled the Portland Light Orchestra.


Listen to Harry Fryer and his Orchestra
playing Jack Strachey's 'Theatreland'
(45 second clip)
---
Music While You Work at 10.30 a.m. on 7th July 1945
Played by Harry Fryer and his Orchestra
Calling All Workers (Sig)
Wings Over the Navy
Community Songs:
. I've Made Up My Mind to Sail Away
. Are We Going to Part Like This?
. Waiting at the Church
Masquerade of the Waltz
Medley of popular songs:
. Don't Fence Me In
. Can't Help Singing
. Waiting
. I'm Ridin' White Horses
Selection: Finckiana
Community Songs:
. Ta-Ra-Ra-Boom-De-Ay
. In the Good Old Summer Time
. My Gal is a High Born Lady
Gaily Through the World
Calling All Workers (Sig)
Coates
Warren

Scott
Collins
Pethers
Hildebrandt

Porter
Kern
Lawrence/Milton
Halifax
arr. Finck

Asher
Evans
Morton
Macbeth
Coates
---