This was a brass and military band programme which commenced during the second world war and has continued, on and off, to the present day. Early programmes were sometimes comprised of records but studio performances soon became standard, with brass bands alternating with military bands in a half hour of mainly light music.
In recent years brass bands have been used almost exclusively, due to military bands being required to charge a fee which is compatible with professional Musician Union rates. During the seventies the programme was replaced for a while by 'Strike Up the Band' - the only difference being a slightly lighter and more commercial repertoire.
After sixty years, the signature tune of 'Listen to the Band', Lionel Monkton's 'Soldiers in the Park' was inexplicably dropped by the BBC a few years ago. The programme was finally axed in 2018 and brass and military band programmes are no longer broadcast by the BBC.
---


Listen to the Band played by the Band of the Women's Royal Army Corps
conducted by Captain Lynette Hopkin
as broadcast in 1977.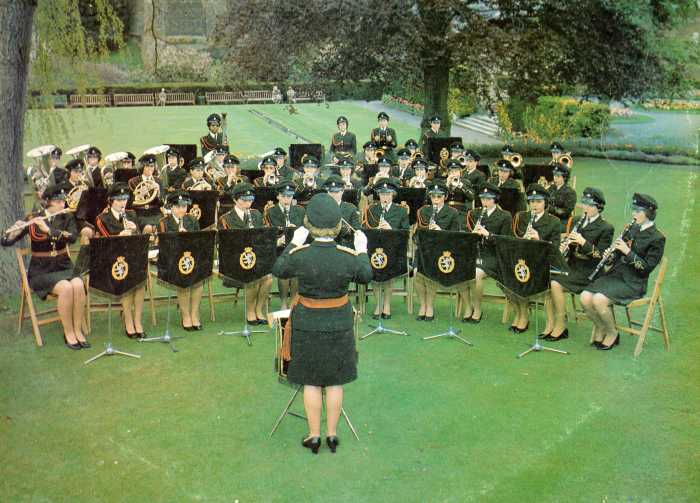 ---