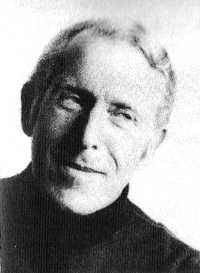 Harold Geller and his Orchestra first appeared in 'Music While You Work' in 1946, initially as a nine-piece ensemble, led by the maestro on violin and broadcasting regularly until 1952. After a break from radio, Harold Geller returned in 1955 with a new style and instrumentation. The BBC encouraged all the orchestra leaders on their books to endeavour to create an individual style. The newly-formed orchestra (now consisting of 14 players) comprised strings, saxophone (doubling flute), accordion, piano, guitar, bass and drums — plus the distinctive sound of a mandoline, played by the well-known Hugo D'Alton. Harold Geller's Orchestra returned to 'Music While You Work' late in 1958 and played a total of 52 editions. They would undoubtedly have done more but for the fact that they were extensively used in other programmes, noteably 'Morning Music', for which they provided some 115 editions between 1961 and 1965. They had an attractive and quite sophisticated style and despite being officially classed as a dance orchestra, their instrumentation enabled them to include contemporary light music in their repertoire. During the sixties the orchestra was resident at the London's Kensington Palace Hotel. Harold's daughter Roslynn became quite well-known as a broadcasting and recording artist, playing the harp with her trio.
Harold Geller, who was born in Sydney, Australia, and came to this country as a child, was a prolific composer. Amongst his compositions are 'El Toreador', 'Kibbutzim', 'Street of Linden Trees', 'Dancers of El Paso' and, most famous of all, 'The Green Cockatoo'. He also wrote a mandoline concerto for Hugo D'Alton, which was broadcast by the BBC Concert Orchestra under Geller's direction in the long-running Sunday morning series, 'Melodies for You'. Radio work had completely dried up by the early seventies and Harold Geller emigrated to the United States a few years later.
He died in Las Vegas on 26th February 2005 aged 89.



Listen to 'Music While You Work'
played by Harold Geller and his Orchestra
as broadcast on the BBC Light Programme at 3.31pm on 7th September 1964
MUSIC WHILE YOU WORK on 7th September 1964
played by Harold Geller and his Orchestra
Calling All Workers (Sig)
Street of Linden trees
I'm in a dancing mood
Apple for the teacher
Drifting and Dreaming
Amapola
Ukulele Boy
Arrivederci Roma
Green Cockatoo
Oh you beautiful doll
Avalon
Jeepers Creepers
Wonder Who's kissing her now
Ain't we got fun
Caravelle
Constantly
Tennessee Waltz
Hold me
Hullabaloo and Custard
Chee-Chee-oo-Chee
Auf Weidersehn
If you knew Susie
Charmaine
The very thought of you
Wrap your troubles in dreams
It happened in Monterey
Bye Bye Blackbird
Peggy O'Neil
You're Driving me Crazy
All of me
Calling All Workers (Sig)
Eric Coates
Harold Geller
Maurice Sigler
James Monaco
Van Alstyne
Joseph Lacalle
Harold Geller
Renato Rascal
Harold Geller
Nat Ayer
Frederick Loewe
Harry Warren
J.Howard/H.Orlob
Richard Whiting
Reg Owen
S.Seracini
Pee Wee King
Jack Little
Ralph Butler
S.Seracini
Eberhard Storch
B.G. De Silva
Erno Rapee
Ray Noble
Harry Barris
Mabel Wayne
Ray Henderson
Harry Pease
Walter Donaldson
Seymore Simons
Eric Coates
---


Listen to 'Music While You Work'
played by Harold Geller and his Orchestra
as broadcast on 13th December 1965
MUSIC WHILE YOU WORK on 13th December 1965
played by Harold Geller and his Orchestra
Calling All Workers (Sig)
I'm in a Dancing Mood
An Apple for the Teacher
Drifting and Dreaming
Amapola
A Walk in the Black Forest
El Toreador
All my Loving
Honeysuckle Rose
Come to Me
Three O'Clock in the Morning
Tootie Flootie
The Very Thought of You
Isle of Capri
Ain't Misbehavin'
Annie Laurie
Oh you Beautiful Doll
Avalon
Jeepers Creepers
I Wonder who's Kissing her now
Ain't we got Fun
Kibbutzim
Scarlet O'Hara
Moonlight and Roses
In a Little Shanty Town
When you and I were Seventeen
Yes Sir, that's my Baby
Calling All Workers (Sig)
Eric Coates
Zigler
Johnston
Van Alstyne
Lacalle
Horst Jankowski
Harold Geller
Lennon/McCartney
Fats Waller
Prior/Beveridge
Robledo
Bert Kaempfert
Ray Noble
Gross
Walter
Trad. arr. Geller
Ayer
Al Jolson
Harry Warren
Howard
Whiting
Harold Geller
Lordan
Lemare/Black
Mabel Wayne
Rossaff
Donaldson
Eric Coates
---


Listen to Harold Geller and his Orchestra
playing 'Dusky Slant-eyed Maiden' by Brian Fahey
(60 second clip)
---
MUSIC WHILE YOU WORK at 10.31 a.m. on 19th December 1958
played by Harold Geller and his Orchestra
Calling All Workers (Sig)
Sobbing Women
Real Love
Farrago
S'Wonderful
All of You
Pick Yourself Up
Home
There Goes My Lover
Ballet Shoes
Volare
More Than Ever
John and Julie
Pico Carpentero
Tulips from Amsterdam
Loudenboomer Bird
Nice To Know You Care
Bye Bye Baby
Calling All Workers (Sig)
Coates
De Paul
Harris
Wright
Gershwin
Porter
Kern
Clarkson
Leonard
Dempsey
Modugno
Taccani
Green
Amado
Arnie
Manning
Baguley
Styne
Coates
---